A new Champagne Director for SOEC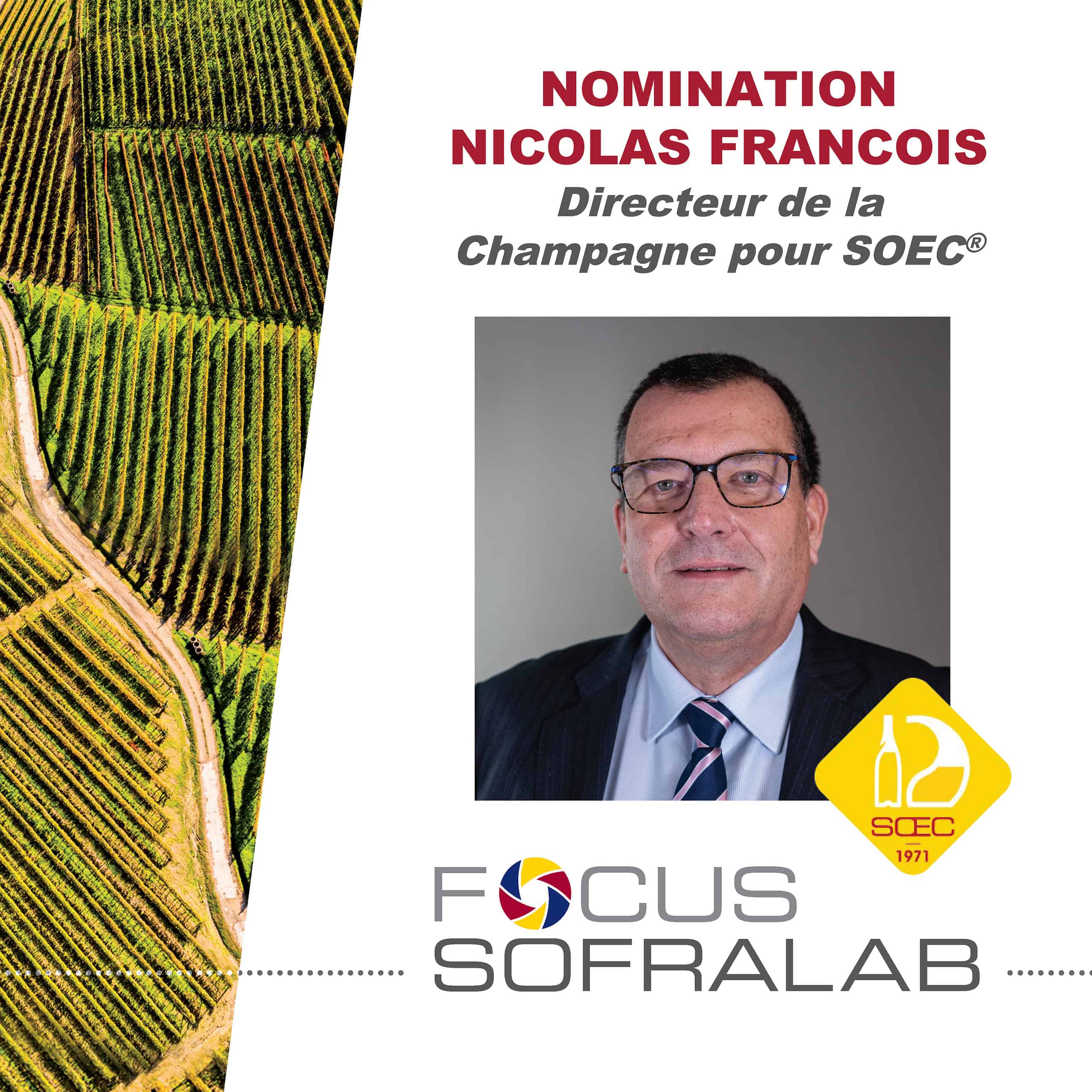 The SOFRALAB® Group is pleased to announce the official appointment of Mr Nicolas FRANÇOIS as Champagne Director for the Station Œnotechnique de Champagne® (SOEC®).
Nicolas FRANÇOIS brings with him a wealth of experience in the field of oenology and sparkling wines, thanks to his professional life dedicated to the world of bubbles, especially Champagne but also Crémant.
The appointment of Nicolas FRANÇOIS as Director of Champagne is a well-deserved tribute to his exceptional contribution to the world of sparkling wines for the SOFRALAB® Group, his love of "the bubbles" and more specifically the Champagne produced in his native region.
#nomination #oenology #Champagne